Services for Retailers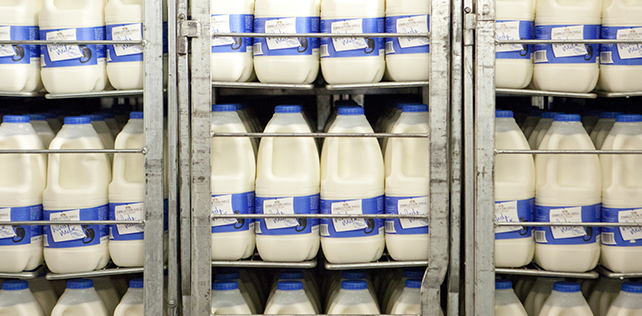 Retail customers are the backbone of our business and we do all we can to keep them happy. We already deliver wholesale milk to over 800 outlets throughout the North East of England in a fleet of chiller vans and wagons driven by our cheerful team of local lads and lasses. Depending on your size and turnover, we're usually able to offer a fully refrigerated 'cow to shelf' milk supply chain completely free of charge.
Rather handily, we can also deliver wholesale milk in crates or trolleys if that's what you prefer and our drivers will rid you of empty containers as promptly as possible thereafter.
We should also mention our milk bottles are now foil sealed, meaning milk that stays fresher for longer and with much less leakage.