Educating children across the North East about the origins of food
Embleton Hall Dairies recently held a series of school visits to the The Village Farm Dairy, Mordon, and to our own farm in Embleton, to educate pupils about the origins of milk and other dairy products.
Learning about the pasteurising process from start to finish, several groups of 30 children were taken on tours to discover first-hand how milk from a cow is transformed to become the milk, cheese and yoghurt that we find in our fridges.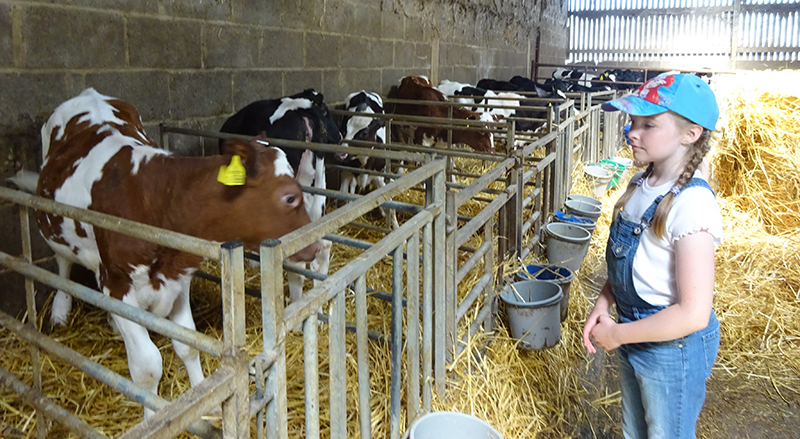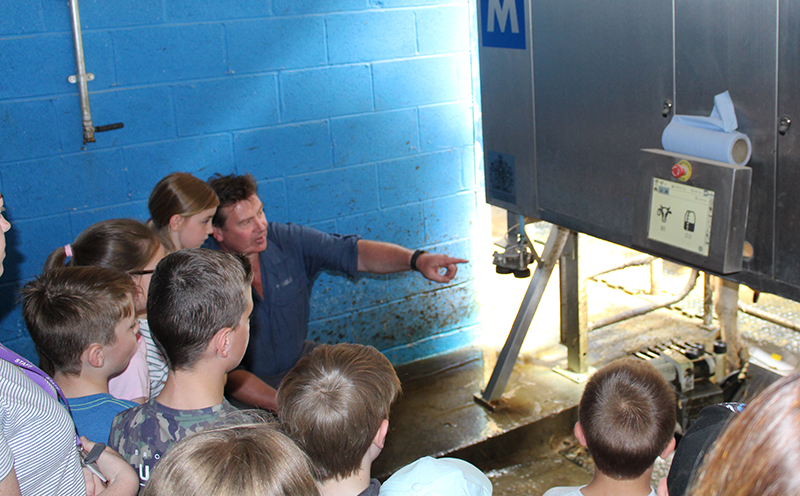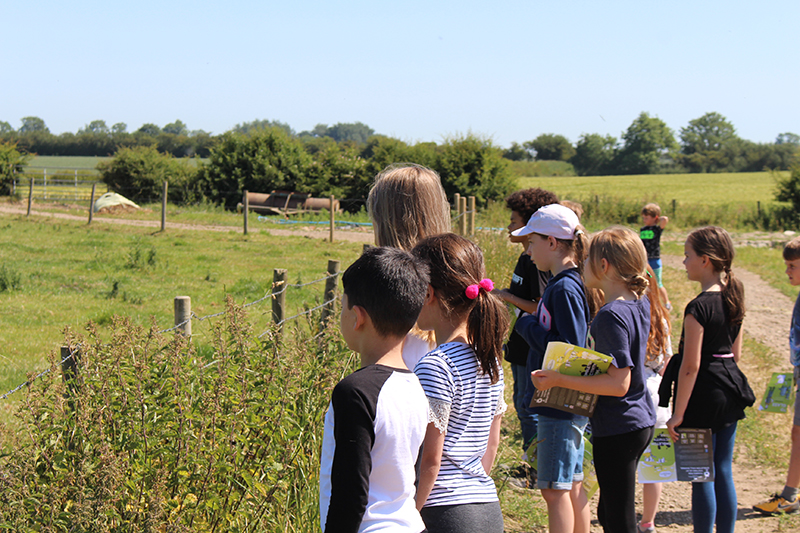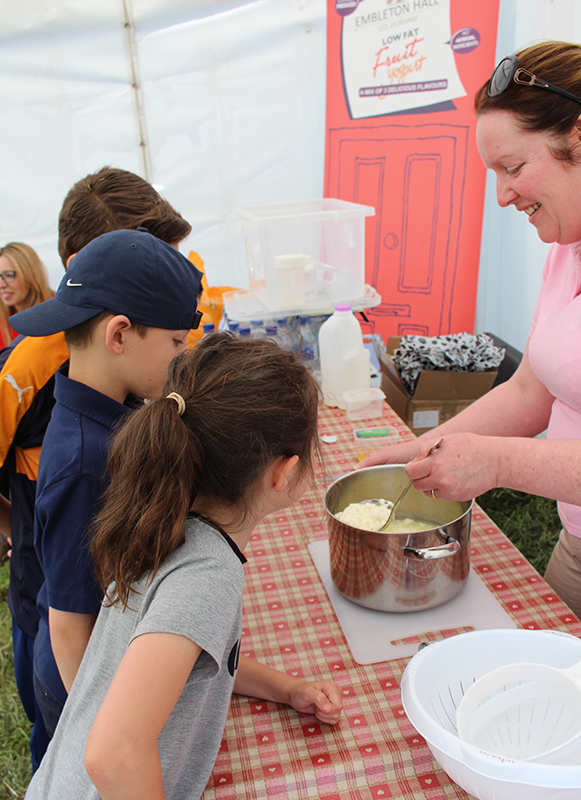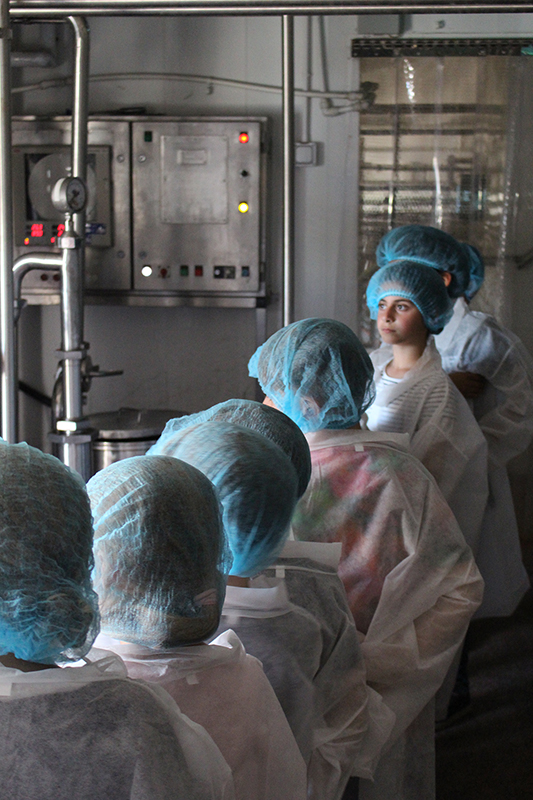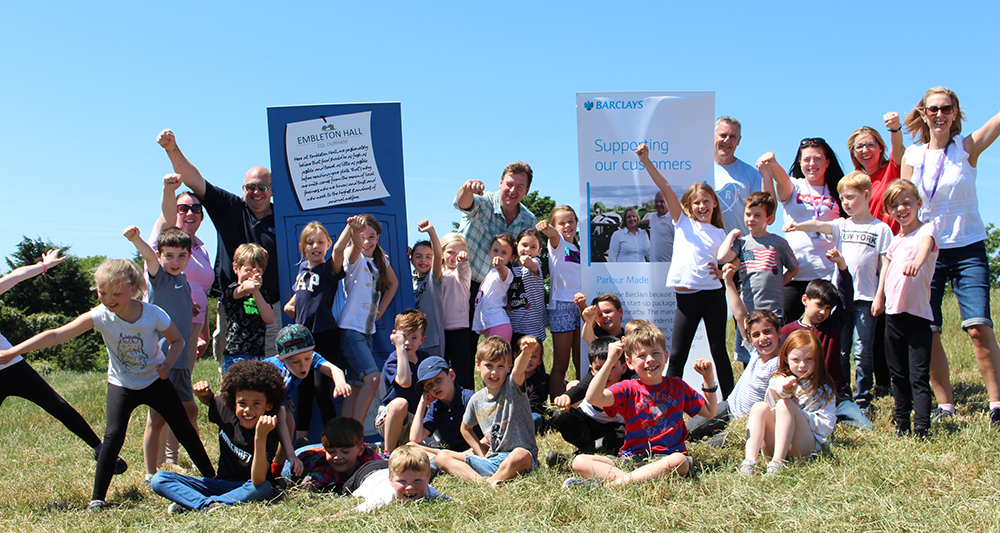 As part of these educational days, the children were given a tour of a working dairy farm, including being shown how the farmers milk the cows with robotic milking machines, and had the chance to interact with a range of animals at the farm's petting zoo. The pupils also tried their hands at mozzarella cheese-making in a workshop with Carol Peacock from Parlour Made cheese-makers, before taking part in an activity trail around the farm. The groups then also received a tour of the working factory at Embleton Hall Farm to see yoghurt being made, milk being tested and bottled and everything being packaged ready for being taken to retailers.
These exclusive tours were the result of a region-wide school competition run by ourselves, which invited school children to dream up a design for their ideal milkshake.
With many creative and colourful entries to the competition, the winners of the competition were: Cestria Primary School, Cleadon Church of England School and Stanhope Primary School.
Jayne Behenna, a teacher representative from Cestria Primary School, says:
"The children really enjoyed their day at The Village Farm Dairy and Embleton Hall Dairies. It was excellent for them to see the pasteurising process in action, and by watching everything first-hand, they were able to gain a highly valuable insight into dairy farming and the dairy industry. We would recommend the experience to everyone."
Based in Sedgefield, County Durham, at Embleton Hall Dairies we are proud milk and dairy suppliers with a difference. Food miles to each of their distribution outlets is actively kept to a minimum to ensure that the produce is as fresh as possible on arrival. As supporters of the local community, Embleton Hall Dairies also ensure that they only use local milk suppliers who work to the highest standards of animal welfare.
We were delighted to host the winning primary school classes to the farms this week at the farm this week, giving them a chance to see for themselves how milk and dairy production. We believe that knowing and trusting where your food comes from is absolutely imperative, and this is central to everything we stand for. Overall, it was a very successful week and we hope this will be the start of many similar events in the future.